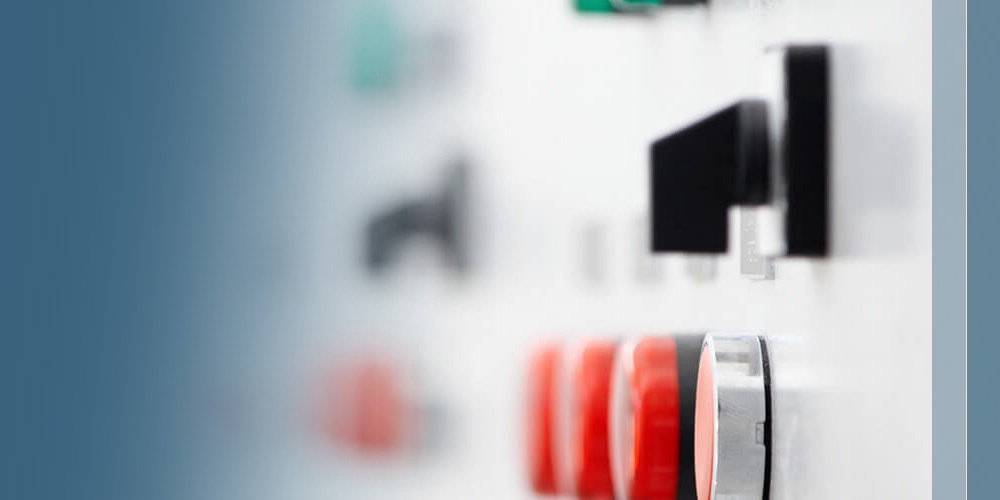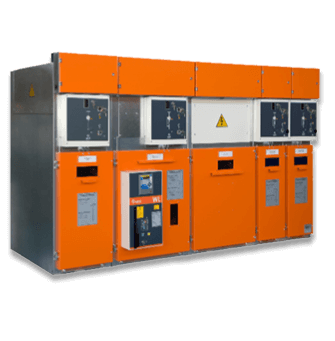 Standardized Medium Voltage Panels under the SYStem6 brand name with the use of Sarel electrical equipment, suitable for indoor use. SYStem6 type MV panels consist of modular cubicles, each of which may include:
Electrical equipment (switch disconnectors, circuit breakers, protection relays, fuse switch disconnectors), fixed or removable type, either in SF6 or vacuum (WL4) compartment.

Prefabricated, metal-enclosed cubicles that use air as the dielectric means and include the above equipment. The SYStem6 series meet the requirements regarding the safety of the personnel, the installation, the proper operational sequence and environmental protection.
STANDARDS AND CERTIFICATES OF QUALITY
Both the cubicles and the equipment installed are designed, manufactured and tested according to the following standards:
General requirements for medium voltage panels – IEC 60 694

Metal enclosed Medium voltage panels – (1 in 52kV) IEC 62271-200

Medium Voltage Switching Devices – AC IEC 62271-103

Medium Voltage Disconnectors and Earthing Switches – IEC 62271-102

Medium Voltage Circuit Breakers – AC IEC 62271-100

Medium Voltage Relays – AC IEC 60 470

Medium Voltage Fuse Switch Disconnectors – IEC 62271-105

Current Transformer – IEC 60 044-1

Voltage Transformers – IEC 60 044-2

Current sensors – IEC 60 044-8

High voltage fuses – IEC 60 282-1

Medium Voltage Protection Relays – IEC 60 255

Electromagnetic compatibility for measuring and control equipment – IEC 60 801

Degree of protection (IP) – IEC 60 529
The quality system for the design and construction of the SYStem6 series cubicles is in line with the standards and requirements of the ISO 9001 quality regulations.
TECHNICAL CHARACTERISTICS OF FIELDS
The fields have the following technical features:
Rated voltage: 24 kV

Frequency: 50 Hz

Rated busbar current: 630 A

Switch Disconnector nominal current: 630 A

Disconnector nominal current: 630 A

Lightning impulse withstand voltage: 125 kV

Power frequency withstand voltage: 50 kV / 1 min

Short time withstand current: 16 kA / 1 sec (50 kA peak)

IAC/A-FL internal arc test: 16 kA / 1sec

Degree of protection: IP31

Loss of continuous operation: LSC2A

Insulation partition class: PI

Degree of protection between compartments: IP2X

Auxiliaries control voltage 220 V ac

Ambient temperature range: -20 ~ 40oC

Maximum operating height: 1000 m

Cubicle height 1670 mm

Cubicle width of 500 or 750 mm

Cubicle Depth: 1000 mm

Gas duct: 200 mm